Community
SuperHero Showcase Winners
Mahalo to all who participated in our #KeaLaniSuperHero Showcase! We are left speechless after the extraordinary amount of applicants we received and the amazing stories of your personal SuperHeroes that you shared with us. It was a difficult task narrowing down our final winners, we wish we could select everyone. Our panel of judges were left in tears, laughter and inspiration! Please join us in congratulating our winners!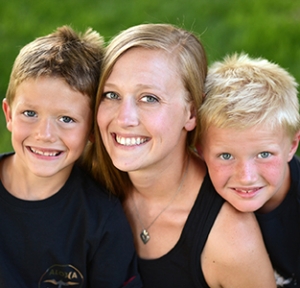 Katelyn L.
Post Falls, Idaho
"Katelyn is a 4th grade teacher in Post Falls, Idaho at Westridge Elementary. She is a single mom to her two sons, Gavin (10) and Gibson (8). She is also a bonus mom to Payden (17).
It's tough being a single mom while working 60+ hours a week. Teachers don't work 8-5! When COVID hit, Katy's teaching career was thrown for a loop. Without much notice, she was modified to online teaching. She has worked so hard to be sure she is still accessible to her students while tailoring her teaching style to individual students – all without the kids being in the classroom. This has resulted in many additional hours and weekend work, all of which she does without ever complaining and not alot of sleep. During the peak outbreak of COVID in our area, Katy volunteered every weekday on a school bus (typically dressed in a fun costume) to hand out free meals to students in her district. Children that relied on the school setting for their breakfast/lunch were really hit hard. Many of them didn't have parents at home to provide meals, and they had no way to get to the sites to pickup the free meals. Katy took it upon herself to deliver meals to these very kids. She did this out of the goodness of her heart, in her own car, on her own time. Every single day.
Recently, for school conferences (now held by Zoom due to COVID) she created a video for each child compiling their school work, art work, report card and pictures – all set to music. No small task for 20 children. They were absolutely incredible. Again, much of the work done on the weekends on her own time.
I tell this story because Katy hasn't been on a vacation in 10 years – the last time in October 2011 when Gavin was 10 months old. We stayed at the Fairmont Kea Lani! She is most deserving and selfless person I know, and she really needs a break. I would love nothing more than for her to create new memories at the Kea Lani and feel able to relax and just breathe."
Nominated by: Peggy Leonard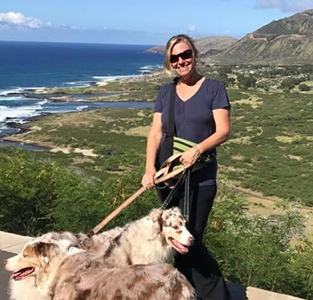 Victoria S.
Honolulu, Hawaiʻi
"I'm nominating my dear friend Tori.  She is the consummate mother to anyone who needs one. She has taken in many children through foster and hānai (informal adoption). She rescues baby mynah birds who fall from their nest, dropper feeding them until they can fly on their own. People drop stray dogs and cats at her door knowing she'll give them the best life possible.
Tori just finished 8 rounds of chemo for aggressive breast cancer. She has more treatments and surgeries ahead. She is a single mom to a teenage son with special needs she fostered then adopted, and two boys who aged out of foster who she still cares for as their ability to live and support themselves alone is not yet possible. She has given these 2 young men a fair chance at life after their many years of physical and emotional abuse by their mother and stepfather. All of the kids she's fostered who are adults now, consider Tori their savior.
Tori is all about taking care of others. This cancer journey has forced her to accept care and support from others, it's a hard transition. She never gets a vacation or breaks from her caregiving.
Many families in Hawaiʻi know Tori as she was one of the faces of The Baby Hui for many years, helping new parents and parents of young children find community and create support systems. There is no more selfless person I know. Tori is turning 60 in July and this would be an awesome way to celebrate her, and all she's done for the community.
Nominated by: Julie McGovern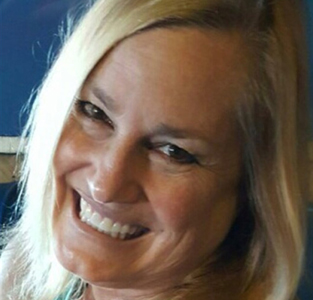 Shelly B.
Makawao, Hawaiʻi
"Aloha, On behalf of Maui Memorial Hospital frontline workers in the COVID and Intensive Care units, we would like to nominate Shelly Brown for SuperHero status. Shelly is a community member who has been purchasing, preparing, cooking, and delivering fresh vegan food for our frontline workers every Sundays for more than a year now. Shelly has sacrificed most of her free time to help our staff as she shops for fresh and healthy ingredients and begins preparations. On Sundays, she wakes up early to prepare food for up to 25 people (not a small task). Shelly is mindful and thoughtful in every way as she chooses produce to purchase from local farmers to further support Hawaiʻi's economy.
When Shelly is not preparing meals for MMMC ICU staff, she works full time with Maui Family Support Services helping victims of abuse. Shelly also assists the County of Maui with census data everyday after work. She also volunteers at "Food Not Bombs" each month to feed the hungry. Restaurants reaching out for business know they can count on Shelly as she is the first person on the reservation list. Shelly often spends much of her own money to cover the differences in cost of food for the healthcare providers.
As I write this letter of recommendation, I find myself tearful. It's difficult to describe how much this huge gesture means to our staff as we often feel exhausted and physically/psychologically depleted working through this pandemic with the most ill COVID patients on the island. This loving gesture has literally shifted our days into moments of gratitude and happiness. Shelly's unconditional kindness has touched our hearts which also translates in our patient care, which affects the wellness of our community as a whole.
Thank you for your time and serious consideration. It takes people like Shelly to keep our community afloat and safe. Please help us thank her!"
Nominated by: Sarah Thom & Rasa Priya Thom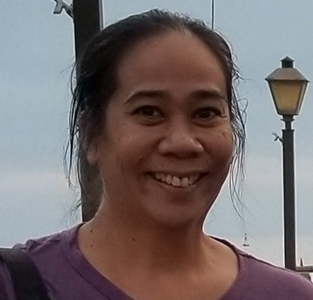 Marilyn M.
Kahului, Hawaiʻi
Marilyn demonstrates extraordinary commitment to her team and to the Maui community. She is a leader who manages the breakfast operation on the line as well as the main spokesperson on behalf of the culinary team. During the pandemic, Marilyn showed her compassionate and generous nature by donating a portion of the Hawaii Restaurant Card she received from the state which was distributed to those on unemployment and impacted by COVID-19.
Marilyn did not think twice to contact a local Food Truck to sponsor Kupuna (elder) Meals! Each year Marilyn volunteers in the Kupuna Holiday Dinner, where she will not only prepare the food she will also invest her time and money in creating magnificent and memorable festive centerpieces for the guests to bring home. Marilyn loves to share her culinary passion and experiences with the students on Career Day at the local elementary school, Kihei Elementary and has been presenting to the students year after year. Marilyn is a remarkable role model and pleasure to have on our culinary team.
Her superpower: Marilyn's superpower is that she is 100% selfless – she is humble and will always put others first, she is generous and considerate and loves to serve her family and community. She is a single mother of 3 and during her spare time watches her grandchildren."
Nominated by: Trudy Peterson
---
"More than ever, these times have shown us the heroism of so many within our communities. We are proud to join forces with our partners to shine a light on incredible people going above and beyond to care for others."
– Michael Pye, Area General Manager, Fairmont Hawaiʻi
General Manager, Fairmont Kea Lani