COLLABORATIVE DINNER
Thursday, November 3rd & Friday, November 4th
5:00PM @ Palm Court at Fairmont Kea Lani
Join Lanai Tabura, host of Cooking Hawaiian Style, and Kō & Kea Lani Chefs for an incredible evening exploring the history of Hawaiian-style cuisine. The six-course progressive dinner starts with the history of the islands beginning with the indigenous culture of Hawai'i and highlights each of the immigrant groups who have become the fabric of the islands today. Lanai highlights the chef's preparations by talking story about the influences each group contributed to Hawaiian-style cuisine. Join us and explore as each course represents the layers to Hawaiian-style and Plantation-inspired food.
$155 inclusive
LOCATION
4100 Wailea Alanui Drive
Wailea, Maui – Hawai'i 96753
HOURS
5:00 p.m. to 8:00 p.m.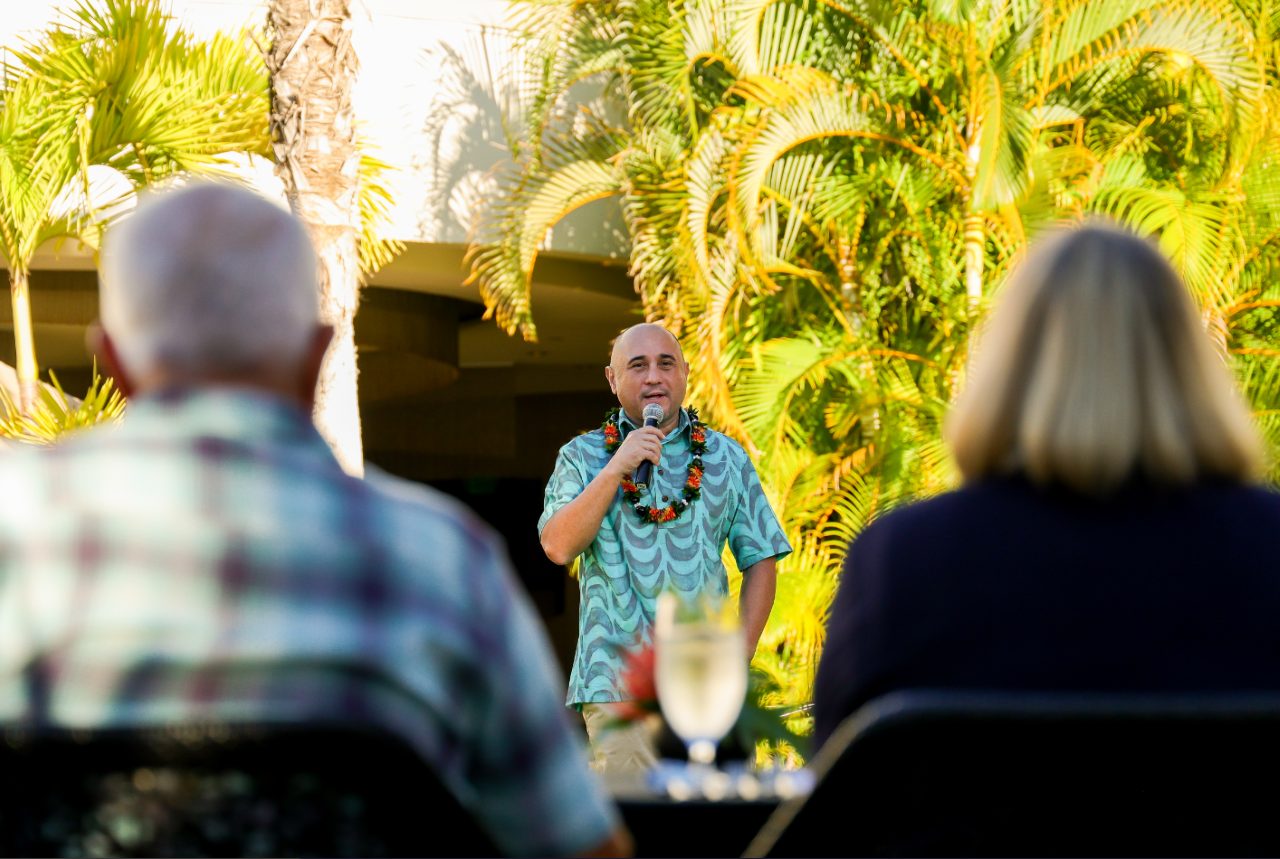 Lanai Tabura, Cooking Hawaiian Style
Chef Aris Aurelio, Executive Chef, Kō
Chef Michael Lofaro, Executive Chef, Fairmont Kea Lani
Chef Jonathan Pasion, Executive Sous Chef, Fairmont Kea Lani
Chef Jeffery Ang, Chef de Partie, Kō
Chef Amber Ching, Pastry Chef de Partie, Kō