Ōlelo (Language) Hawaiʻi Lesson
How do you say "good-bye" and "nice to meet you" in the local lingo? We'll teach you that and more in this laidback 60-minute beginner's language class. Learn the interesting history of our language and even how to pronounce your Hawaiian name. No tests, we promise!
Time:
Every Friday | 11:30am -12:30pm
Other Events You May Like
Festive
Haku Ti Leaf Making
In traditional Hawaiian culture, ti leaves are considered to be sacred to Lono, the Hawaiian God of fertility and Laka, the Goddess of Hula. The leaves are also used by Kahuna priests to ward off evil and bring in good spirits.
Time:
April 4th: 12:00PM - 1:00PM
Festive
Lei Poʻo Bar
Please join us at LUANA Lounge where we will spend our time creating lei poʻo (sometimes referred to as haku lei) or Hawaiian-style flower crowns crafted from fresh Hawaiian flowers to be worn on the wearer's head.
Time:
April 2nd: 1:00PM - 2:00PM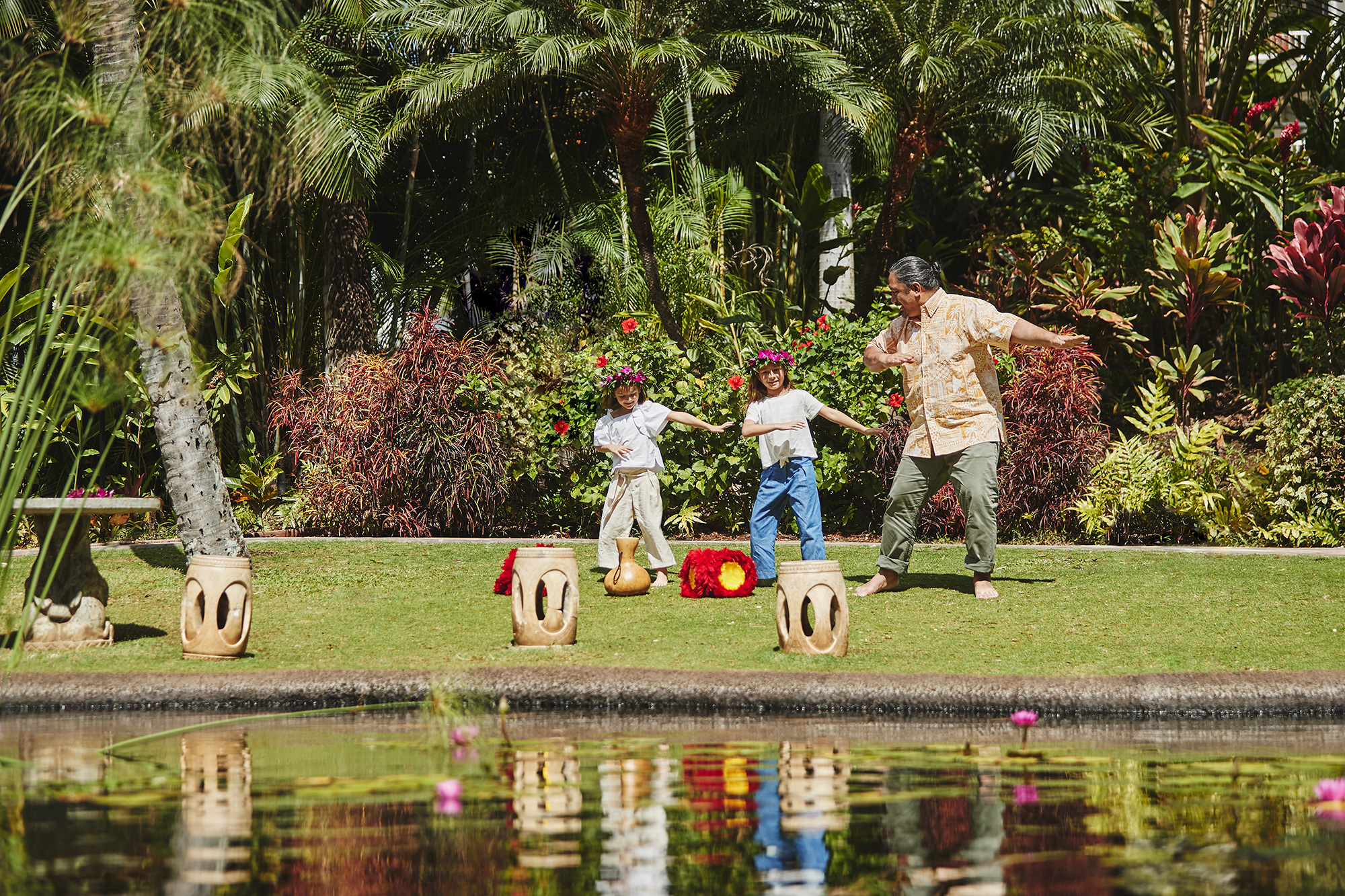 Hula Lessons
The hula is a traditional Polynesian dance known for its signature graceful hand movements and swaying style. Try the art of hula and channel your own mana (energy) into dance.
Time:
March 29th: 11:00AM - 12:00PM