Other Events You May Like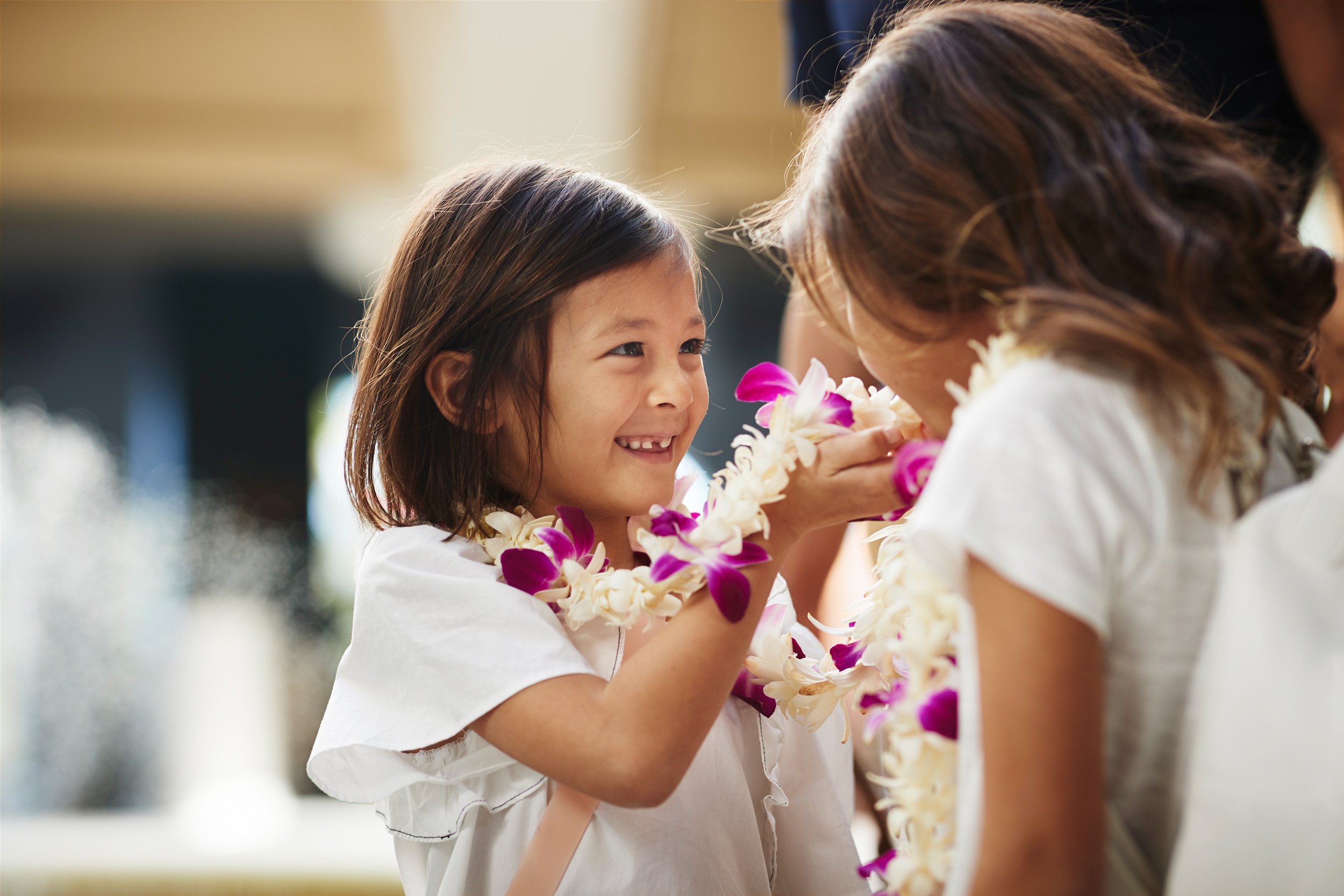 Night of Art, Culture & Chocolate
Our Artist-in-Residence delights in recounting Maui myths and legends that inspire his life-sized bronze and native wood sculptures. Stroll the resort grounds while he weaves his yarns.
Time:
December 7th: 6:00pm - 6:30pm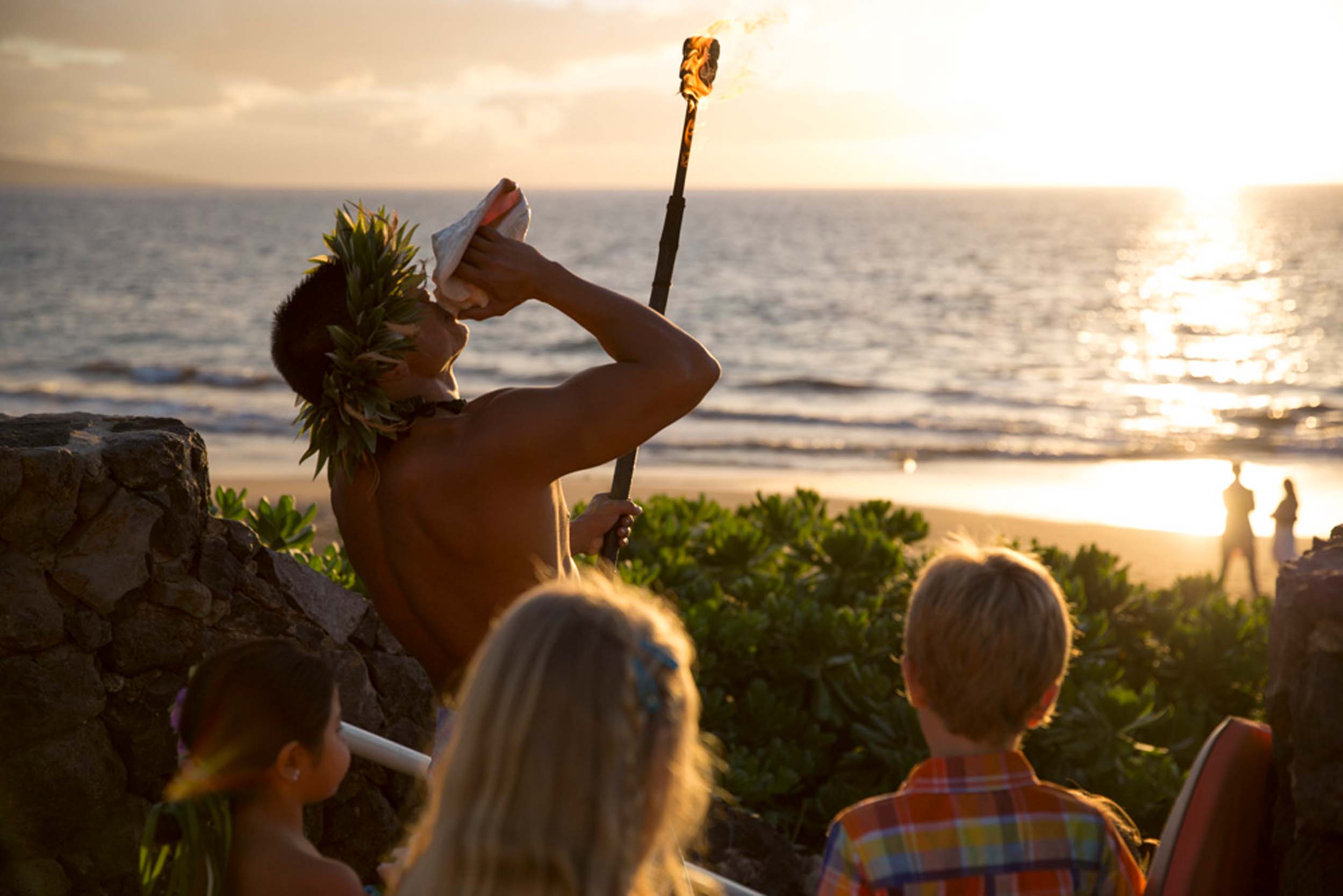 Torch Lighting Ceremony
For centuries, Hawaiians have signaled the day's end by blowing the pū (conch shell). In the traditional way, we light torches to prepare for the evening and end the celebration with an oli (chant).
Location:
Lower Lagoon Pool
Time:
December 6th: 7:00pm - 7:30pm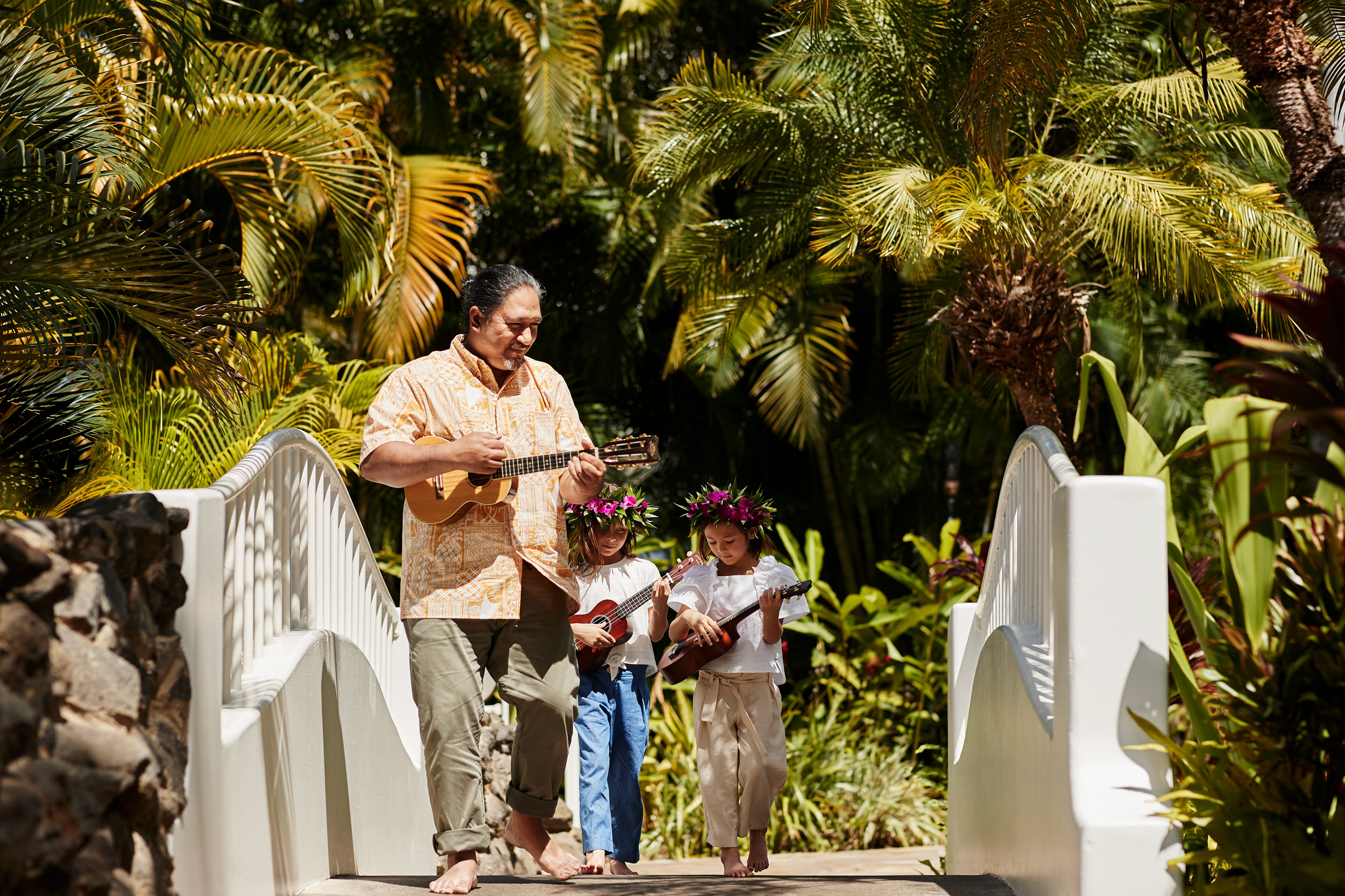 Hula & Ukulele Lessons
The hula is a traditional Polynesian dance known for its signature graceful hand movements and swaying style. Try the art of hula and channel your own mana (energy) into dance.
Location:
Lobby Mezzanine
Time:
December 7th: 9:00am - 11:00am