ASPIRING CHEF COLLABORATION DINNER
Thursday May 25 and Friday May 26, 2023
5:30pm at Palm Court, Fairmont Kea Lani
Carrying on the legacy of the late Chef Tylun Pang, Fairmont Kea Lani proudly announces a two-night celebration of culinary past, present and future – benefitting Maui's aspiring chefs.
Recently dubbed the 'Tylun Pang Chef of the Year Award' in honor of the late chef, the 2022 'Aipono Award recipient, Taylor Ponte, will join forces with Chef Aris Aurelio of Kō, for four courses of culinary artistry along with an extraordinary dessert finale created by Kea Lani Pastry Chef, Amber Ching. Prepared with the help of Maui Culinary Academy students, this five-course wine-paired journey will feature the island's freshest ingredients presented with diverse cultural influences.
$199 inclusive
LOCATION
4100 Wailea Alanui Drive
Wailea, Maui – Hawai'i 96753
HOURS
5:30 p.m. to 8:00 p.m.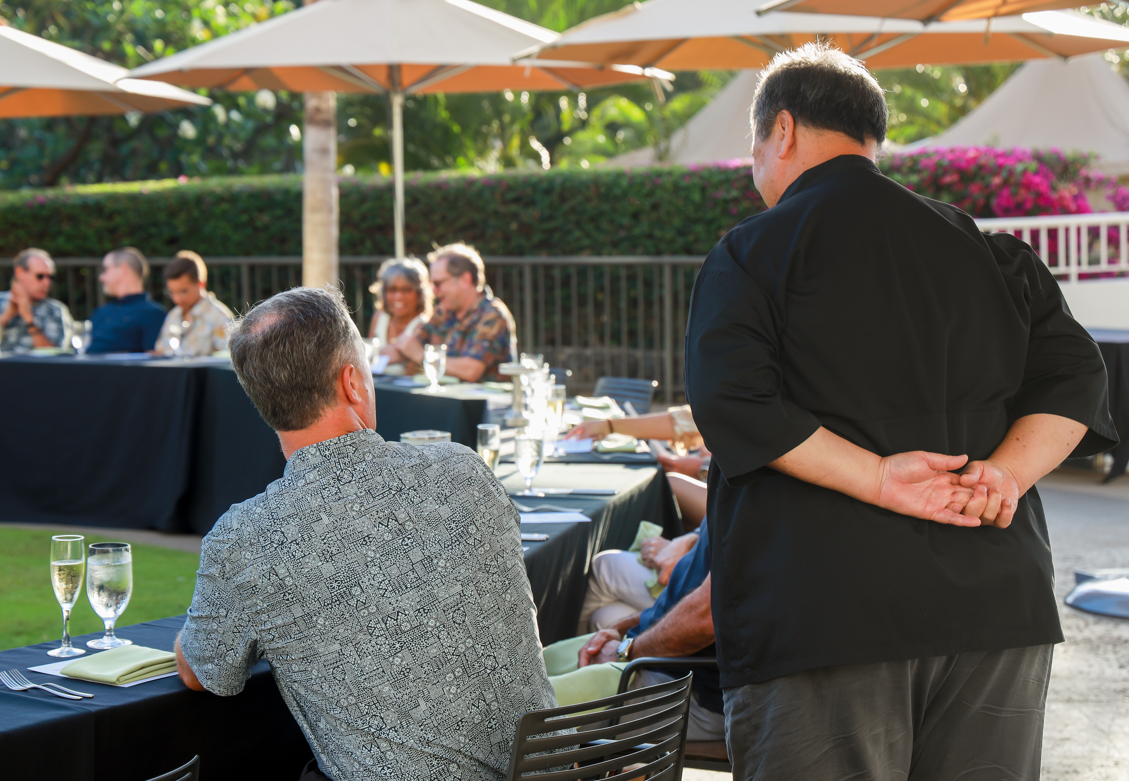 Chef Taylor Ponte, Kamado 
Chef Aris Aurelio, Executive Chef, Kō
Chef Amber Ching, Pastry Chef de Partie, Kō