AMA Bar & Grill
Entwined within the rich history of Hawaiʻi, the outrigger canoe is representative of where we came from, where we find ourselves today, and all that is yet to come.
 AMA Bar & Grill proudly draws inspiration from the centuries-old outrigger canoe and the lifestyle it embodies; quality time with family and friends, exploration and innovation through and by the ocean, and the nourishing of our bodies with the freshest of seafood that the Pacific Ocean provides.
 Using only the freshest locally sourced ingredients, AMA Bar & Grill is perfect for any occasion.
LOCATION
4100 Wailea Alanui
Maui, Hawai'i 96753
HOURS
Bar | 10:30AM - 5:00PM
Lunch | 11:00AM - 4:00PM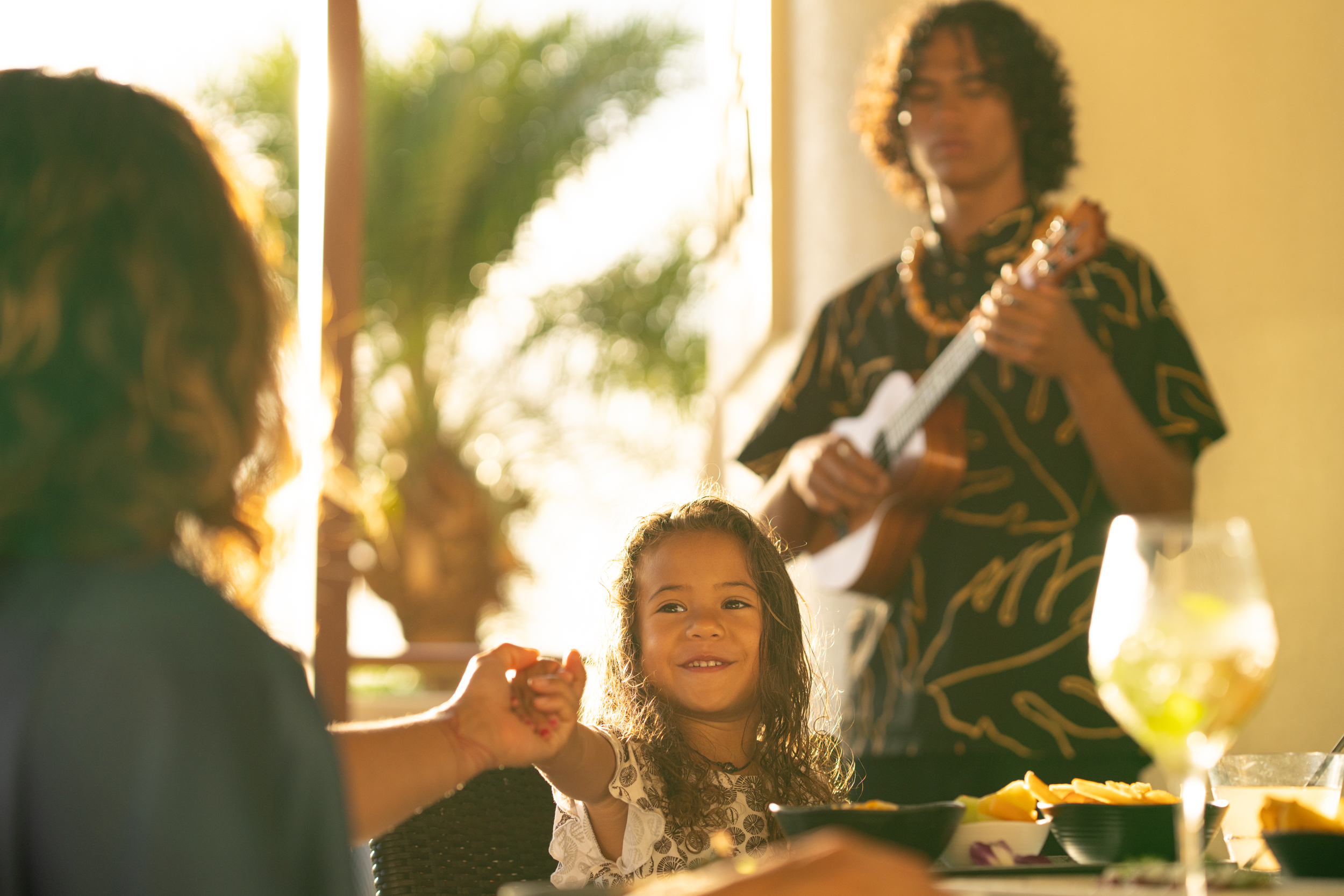 Keiki

Keiki: Children

Dining Program
Children 5 years and under: Children five years and under eat for free when ordering off of the Keiki Menu, when dining with a paying adult.
Children 6–12: Children aged six years to 12 years may order from the Keiki Menu at regular price or select items from the regular menu and receive 50% off of the listed price (portion size will be smaller than a regular portion), when dining with a paying adult.
Guests over the age of 12 will be subject to a $5 surcharge when ordering Keiki Menu items.
Please note that one meal is permitted per child, per order. Applicable to registered, in-house guests; dine-in only.