Celebrate
How The Kea Lani's Guest Experience Team Creates Moments Of A Lifetime
Epic Island Gender Reveals, Scavenger Hunt Proposals, and More.
Between sunrise strolls on the sand, shimmering Pacific views, and the overarching sense that everyday life is worlds away, the island of Maui is primed for unforgettable moments all on its own. Yet, somehow, the Guest Experience Team at the Fairmont Kea Lani has found a way to bring this sense of the spectacular to an entirely new level.
Led by Director of Guest Experience April Storey, it's the job of the Guest Experience Team to spot opportunities for above-and-beyond ways to turn island dreams into realities. Well-versed in coming up with over-the-top romantic gestures, wow-worthy babymoon experiences, and ways to say mele kalikimaka by making the holidays feel like home, no occasion is too large or too small to be celebrated Maui-style.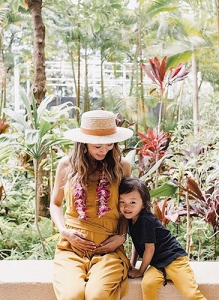 It all starts as early as two months ahead of time, when a member of the Guest Experience Team reaches out to iron out pre-arrival details (like making sure your transportation is set up, arranging grocery deliveries, and locking in dinner reservations).
Then comes a simple question: Are you celebrating anything special?
This is where the creative juices start flowing among the team. Whether you're coming to the island to pop the question or you're bringing along your little one for the first time, "they'll talk amongst each other and say, 'what can we do [to impact] this guest?' and they come up with some really amazing things," says Storey.
Recently, a member of the Guest Experience Team spoke to a couple that were coming for a babymoon, and learned they hadn't yet found out the gender. From there, the idea for a heartwarming island reveal was born. The doctor mailed the secret envelope to the property (before anyone else knew), and one team member went to the store on her own time and picked up color-coordinated everything — clothes and blankets and toys and balloons and more, says Storey. With a photographer on the sidelines to capture the moment, the couple opened up their private cabana to discover it has been decked out in pink to let them know they had a little girl on the way.
"[The team] gets excited creating moments and memories for the guests," says Storey. And while they can certainly pull off specific requests, their job is also to come up with these kinds of uncommon experiences that may have never crossed a guest's mind.
In particular, the Guest Experience Team has a trick or two up their sleeve when it comes to romance. "When the guys are really trying to do something special, maybe they want to propose or just want to have a romantic evening, they're like, 'what can I do?'" From there, they can leave it to the team to arrange everything from a day with a personal shopper to a private helicopter ride complete with a champagne toast landing (the sky really is the limit).
"[One man] wanted to do something a little more adventurous, so we did a scavenger hunt around the property," recalls Storey. "Every time [his girlfriend] got some place, she was directed to someplace else until she finally arrived where he was, and then he proposed. It was kind of fun having the property involved and making sure everybody did their part!" For another proposal, they simply set up a private table for two in a secluded part of the hotel for a sunset proposal — and this year, the couple came back to recreate the moment for their anniversary.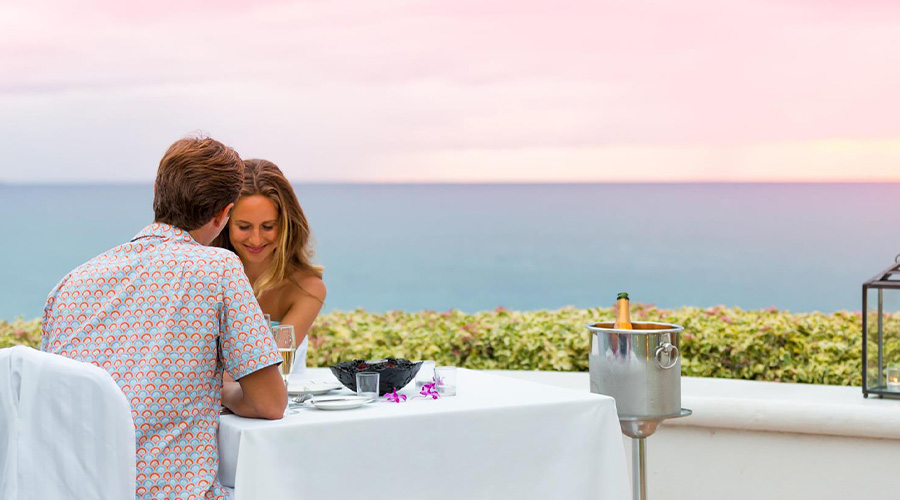 While these milestones offer plenty of opportunities for grand gestures, smaller details can be equally as impactful, says Storey. Over the holidays, for example, the team goes to work making sure each family feels at home for their island-style Christmas by setting up festive trees in their accommodations upon request (and, if the family likes to decorate it together, they'll leave the ornaments off to the side). And while they can always arrange presents under the tree, this year, one mom arranged to have the gifts delivered outside their suite at 6am on Christmas morning so she could wake up her kids to show them that Santa had come to Maui.
No matter what, "it just needs to be personal — it can be the smallest things," says Storey. One guest said they were bringing their 3-year-old, princess-loving daughter to Hawaii for the first time, so the team got her a Moana doll to leave in the family's suite. Another guest said they were celebrating one child's graduation and one child's completion of his first year as a nurse, so when they arrived, they delivered them a bottle of bubbly and custom-decorated cookies in the shapes of nurse shirts and hearts. "It wasn't just a bottle of champagne—we put a little more thought into it to make it unique for them," says Storey.
The team can also handle gift deliveries for a guest's significant other, flower arrangements, classic car rentals, and more. And of course, they can arrange the property's signature experience for families, like the Hawaiian Cultural Canoe Experience, cabana rentals, and the keiki club (all of which they suggest reserving ahead of time to ensure your spot). And once guests arrive on the property, there's also the front-of-house concierge team to assist with things like reservation changes and last-minute details.
The idea is to leave it to the team to create your trip of your dreams. After all, "if you're doing work, then you're not on vacation," says Storey. "So you've got to let us do everything for you!" Trust them — they've got it covered.