Celebrate
The Most Romantic Things to Do on Maui
With lush, tropical surroundings, warm breezes, a glistening shoreline, and sun-kissed weather, Maui is made for romance. You need to do little more than relax on a poolside lounge chair or sink your toes into the sand with someone you love to experience the island's seduction. But if you want to plan an itinerary focused on romantic things to do on Maui, there are places to go and adventures to seek that will help you create extra special moments along the way. From free and easy, impromptu activities to romantic dining to once-in-a-lifetime experiences, here we share some of our favorite ways to celebrate love on the majestic island of Maui.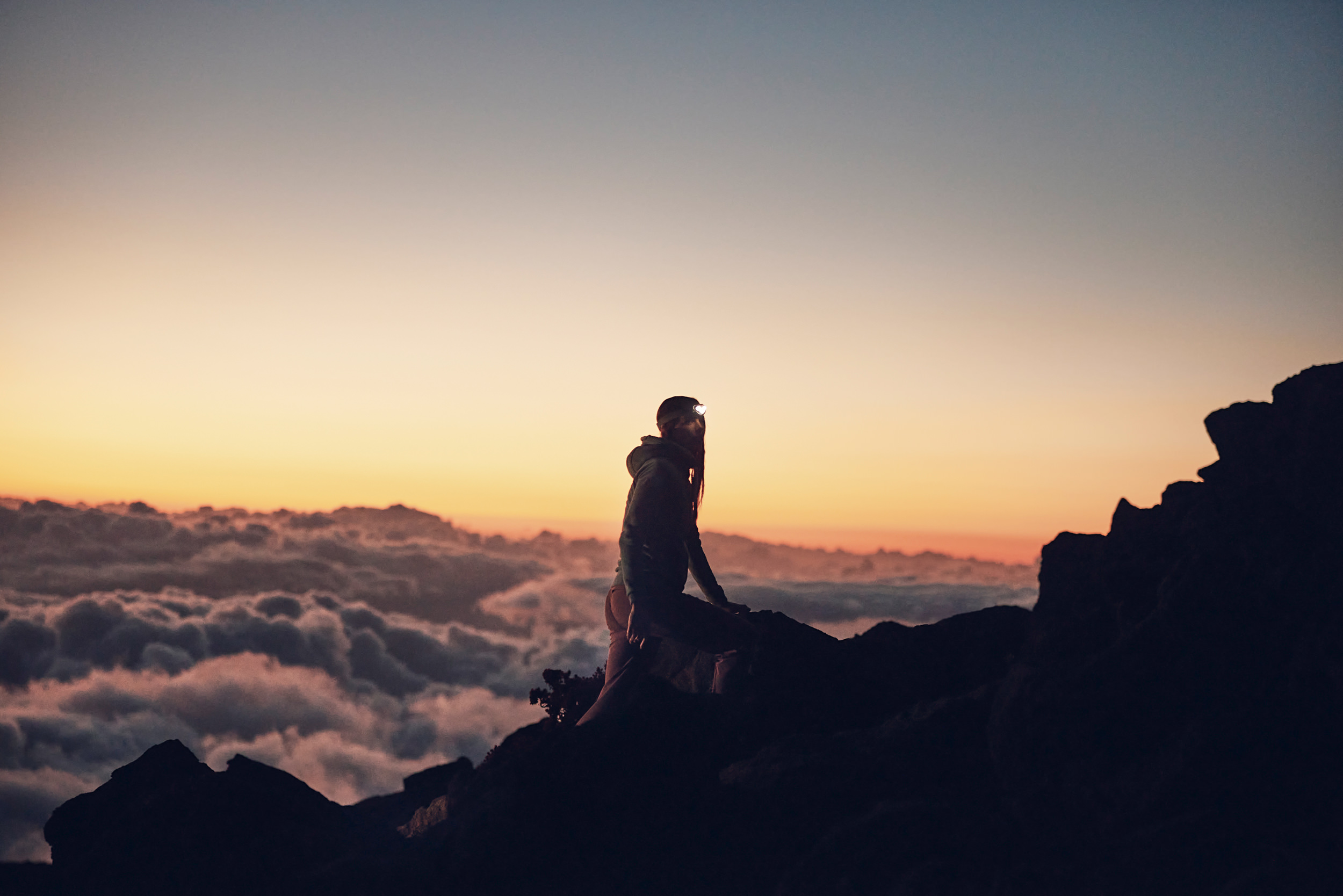 Sunrise at Haleakalā
The volcanic crater of Haleakalā stands 10,023 feet above sea level, creating a life-affirming, celestial experience for those energized to bundle up and drive to the top early enough to catch the sunrise above the clouds and light up the island with golden rays.
Very little preparation is necessary for this adventure; all you really need is a reservation, a car, a full tank of gas, some warm layers (it's a whole different microclimate up there), and enough time to make the climb before first light. Head to a gas station for a couple of to-go hot chocolates, cuddle up to watch the morning unfold, then, on your way down, stop for breakfast at Grandma's Coffee House along picturesque, rural Kula Highway. You'll have enjoyed one of your favorite days on Maui before 9am! Or, buck the crowds by making an afternoon of it. Head "upcountry" just after lunch, stop by Kula Country Farms for fresh fruit and edible mementos or make a wine tasting appointment to sip some local varietals at Maui Wine, then head to the top of Haleakalā in time for sunset.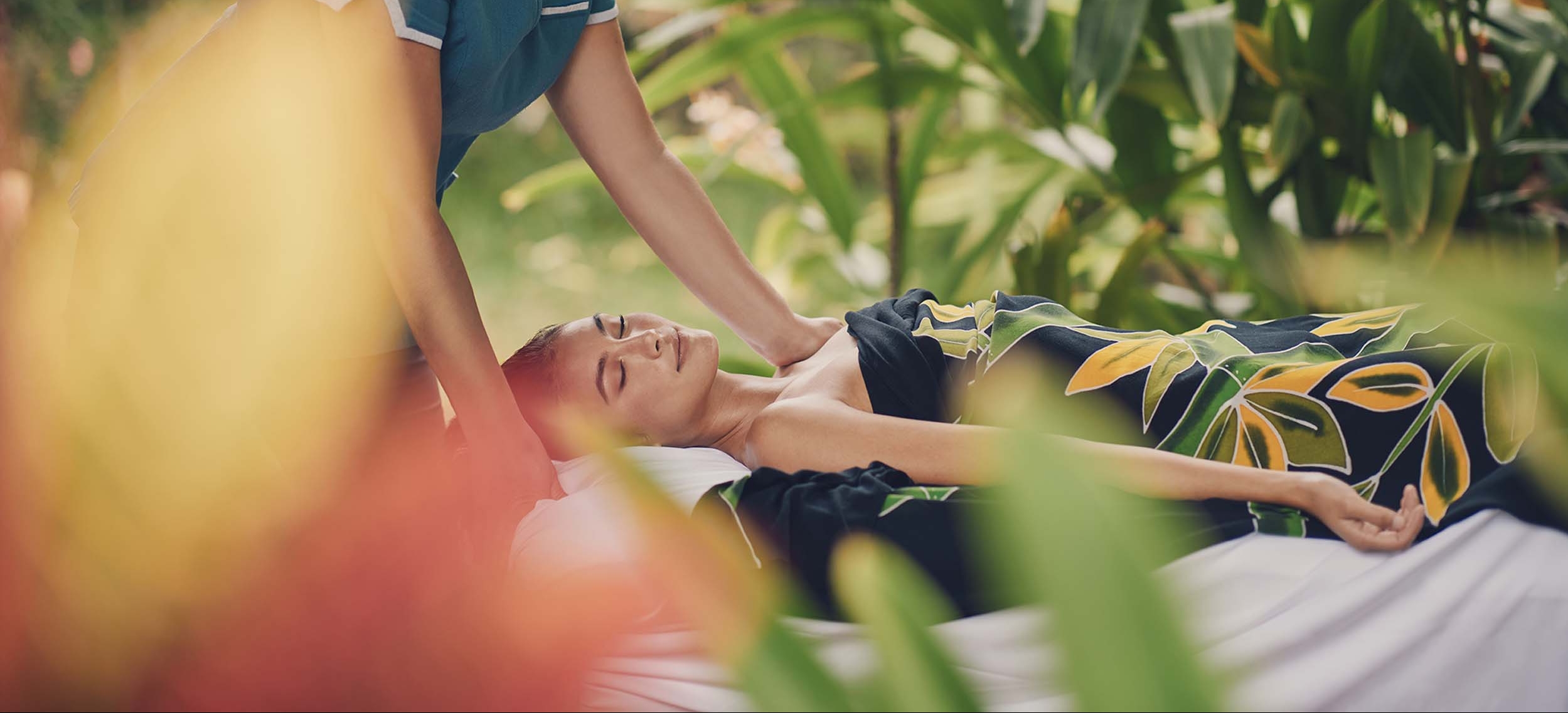 A Day of Blissful Couples Massages
Life seems to simply melt away as you drift off in side-by-side couples massages. The award-winning Willow Stream Spa is renowned worldwide for focusing on energy renewal. On Maui, this is best experienced by exploring the traditional form of lomilomi, which symbolizes transformation by encouraging us to let go of old patterns – perfect for couples looking to recharge together. The "Honeymooner in Maui" body experience combines side-by-side body scrubs, highlighting citrus-infused Maui kō (sugar), and body massages, complete with a mask of whipped local organic honey, ginger, ylang-ylang, gotu kola, ʻawa (native kava) and lemon. The finale is a sugarcane foot scrub, scalp massage, and a soothing shower in the Aloha Suite.
A Treat Of Hawaiian Inspired Jewelry
One of the sweetest ways to commemorate a special island visit is to invest in locally crafted jewelry. The memories or feeling of aloha extends to island jewelry design with an abundance of options for necklaces and earrings featuring island life, such as plumeria, waves, or turtles; pearls; or custom Hawaiian heirloom jewelry featuring botanic motifs and engraved black enameled or raised letters. The tradition of gifting iconic Hawaiian bangles, rings, necklaces, and more dates back to the 1800s and has become synonymous with Hawaiian commemorative celebrations. There are many shops offering these special keepsakes, including Ka Lā Beach located on the terrace level of the resort as well as Maui Divers, and Na Hoku. You can also visit Fairmont Kea Lani's any Friday from 9am to 4pm the "Made on Maui" open-air co-op to shop the works of local jewelers and other artisans. Or take a drive to charming Makawao to explore the offerings at The Monarch Collective, a wonderful shop featuring one-of-a-kind locally made jewelry, clothing, and more.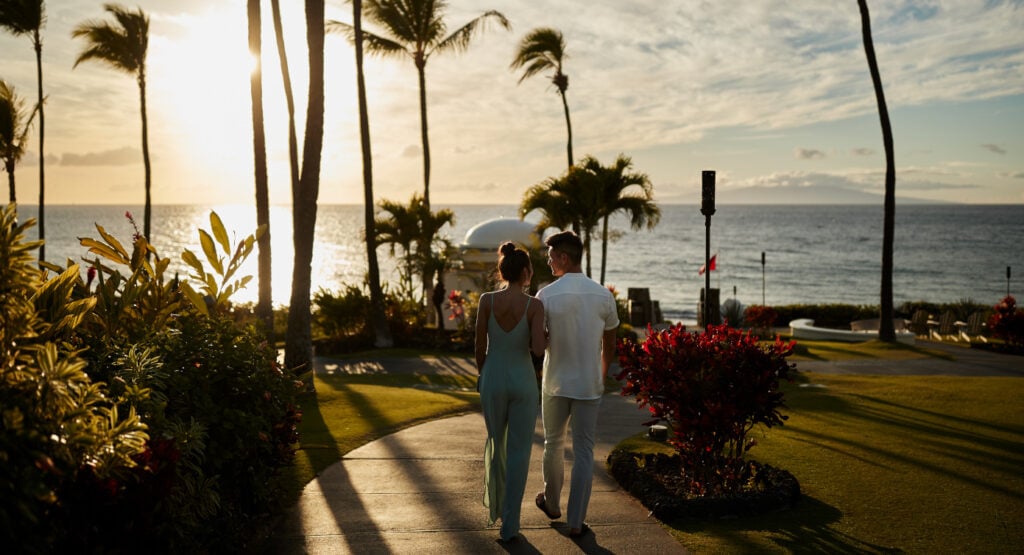 A Sunset Beach Path Walk
One of Maui's simplest pleasures requires no reservations, advance planning, or expense. The Wailea Beach Path is a 1.5-mile mostly paved oceanfront walkway hugging the shoreline from Wailea's Fairmont Kea Lani to the Andaz resort. With gentle, undulating elevations, a proliferation of tropical flowers and birds, ample places to sit and relax, easy access to the region's pristine beaches, and vantage points perfect for sunset views and seasonal whale watching, there's plenty of reason to take it slow, perhaps stopping for a cocktail or dessert at one of the bars or restaurants along the way.
Sunset Golf Course Tour
If you'd rather skip the walking, but still want to enjoy a mobile sunset experience, make a reservation for a Sunset Golf Course Tour with Wailea Golf Course. Cruising the greens offers a more private excursion and allows for opportunities to enjoy a glass or two of wine along the way.
Sunset Cruise
One of the most spectacular ways to end a Maui day is to experience the sun's departure from the middle of the Pacific aboard a catamaran, while the waves lap under the boat's hulls. A number of cruise outfits offer the opportunity, with departures from Maʻalaea Harbor, Makena and Kaʻanapali and with or without cocktails included. But if you want the ultimate, unforgettable, ultra-private, super-luxe sunset cruise, charter a 51-foot private yacht from Ohana Nui Charters. With your own crew and options for everything from snacks and to a full, multi course freshly prepared meal, it'll be an evening that captures your heart.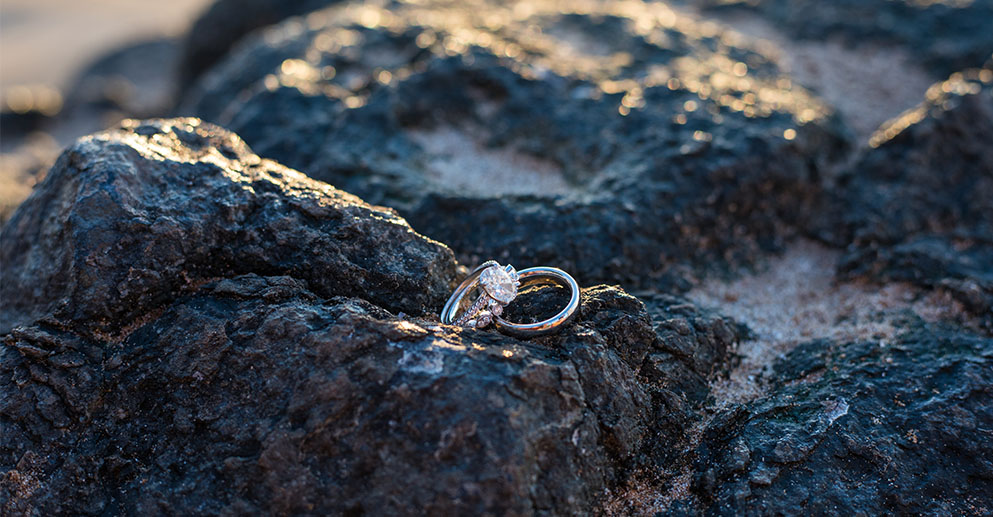 A Custom Proposal Package
If you have a dream proposal in mind—or need some help coming up with a show-stopping wedding proposal on Maui—happily ever after can start right here, with a personalized proposal package custom-designed by Fairmont Kea Lani's wedding team. Leveraging Maui's stunning natural surroundings and local experts, our coordinators regularly helps set the scene for unforgettable romantic experiences. Our team will pull together anything from a photo-ready Beach Sunset and Dom Perignon package featuring two Adirondack chairs, a bucket of bubbly and a cooler filled with poke, olives, and charcuterie surrounded by a heart drawn in the sand and flower petals, to a private yacht proposal—each with a photographer hidden and ready to capture the moment. For more information, contact our wedding team at 808-875-2234 or [email protected].
Romantic Dining on Maui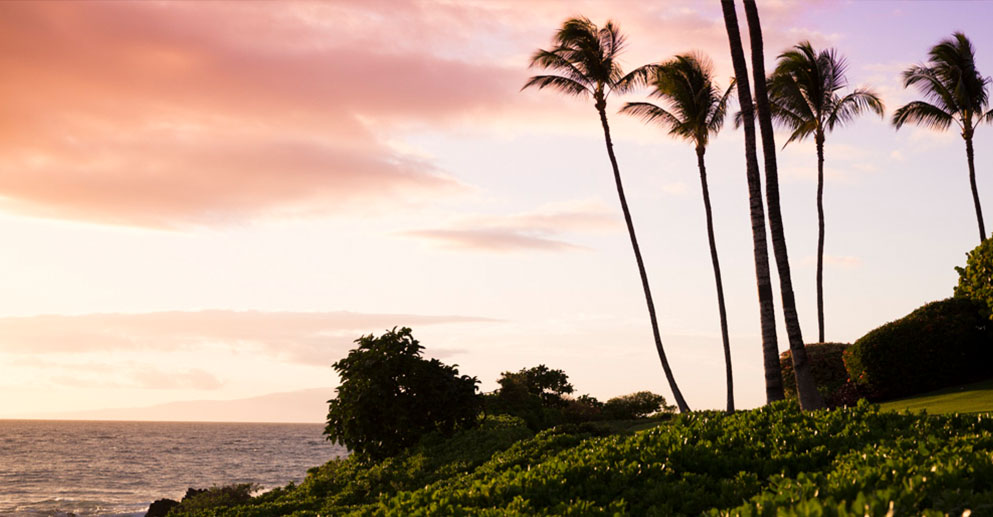 A Sunset Picnic At The Beach
There are few experiences more special than witnessing the sun dip beyond the horizon of the Pacific, warming the afternoon sky with rosy undertones as it departs. Add a relaxed dinner and the moment goes from a brief experience to a memorable event. The beauty is you can do this almost anywhere on the west side of the island, where the sun sets; the best beach is the one that's close enough that you can easily pick up a dinner and some drinks (from Makana Market if you're in Wailea), and some plates, napkins, and cups, park without having to hike too far. Spread a blanket and relax while being serenaded by the gentle waves lapping onto the shore. If you're staying at Fairmont Kea Lani, you can even call room service and order a custom to-go dinner for two. If you need a recommendation for a special beach, ask for a recommendation from Fairmont Kea Lani's concierge.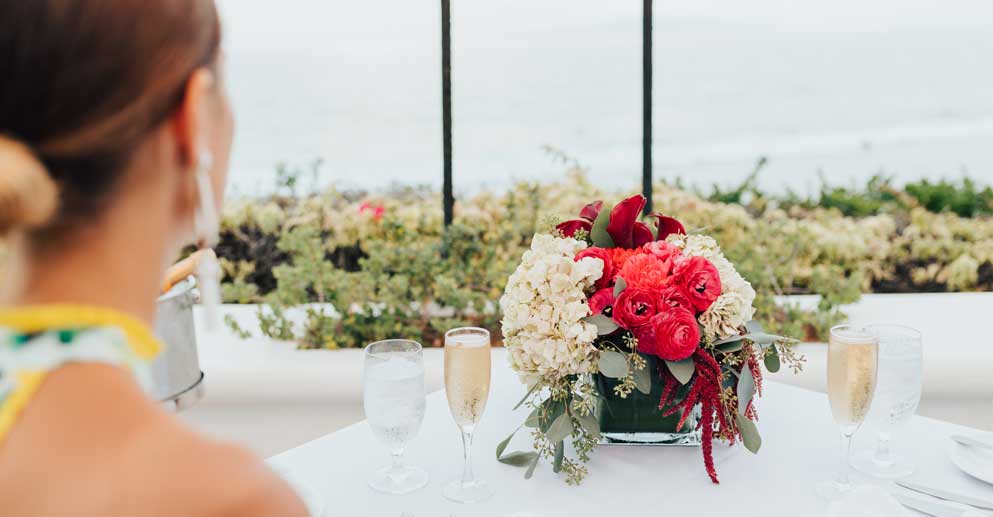 Hoku Lani Dinner
Imagine the ultimate island dining experience for two: perched over the ocean with the moonlight dancing on the water, winking along with candles that light up what is sure to be one of the most memorable nights of your life. A private server appears—only briefly—to cater to your every dining whim before disappearing so that you can savor the intimacy of one of Earth's greatest dining experiences with the one you love. This is the Hoku Lani Dinner ("dining under the stars" dinner), offered by the Fairmont Kea Lani. Along with a lavish four-course menu served oceanfront on the property's Pacific Terrace, it starts with Champagne and can include a photoshoot by Pacific Dream Photography; schedule an appointment with them for the following day to select and purchase images and you can continue to savor the evening long after it has passed.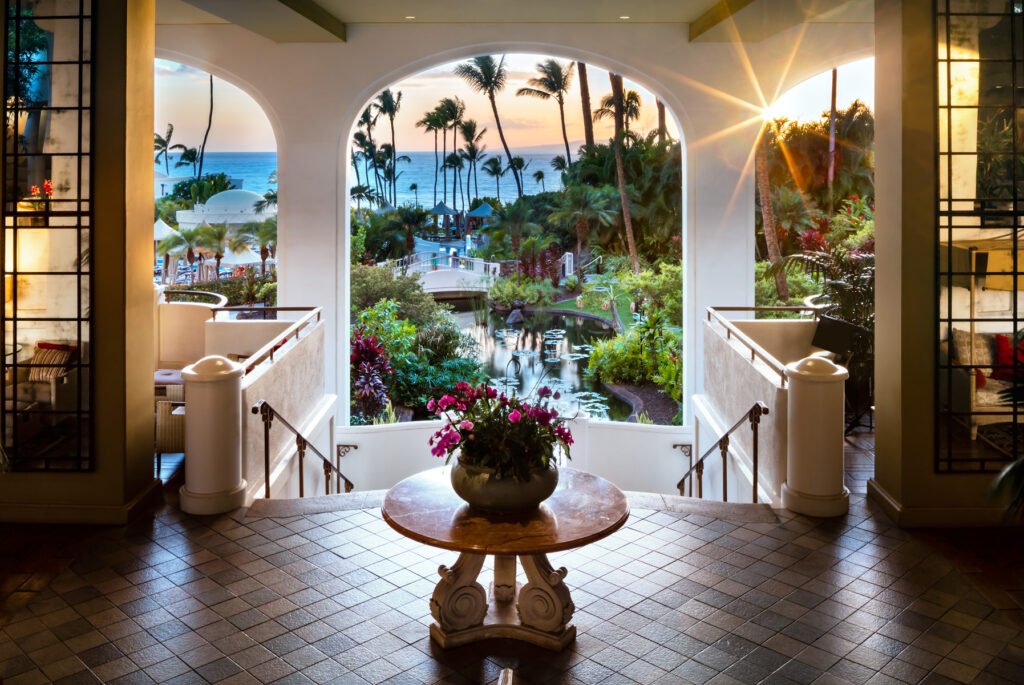 A Cocktail Nosh at LUANA Lounge
You don't need to go far from your room at Fairmont Kea Lani to step into effortless romance. Just off the lobby, open-air Luana Lounge can turn an afternoon into a love affair. Forget dinner plans. Settle into one of the cozy seats overlooking the ocean, nosh from the menu of light nibbles, and sip island-inspired craft cocktails to the sounds of live nightly guitar as the temperate twilight air reminds you there's nowhere you need to go when you're already there.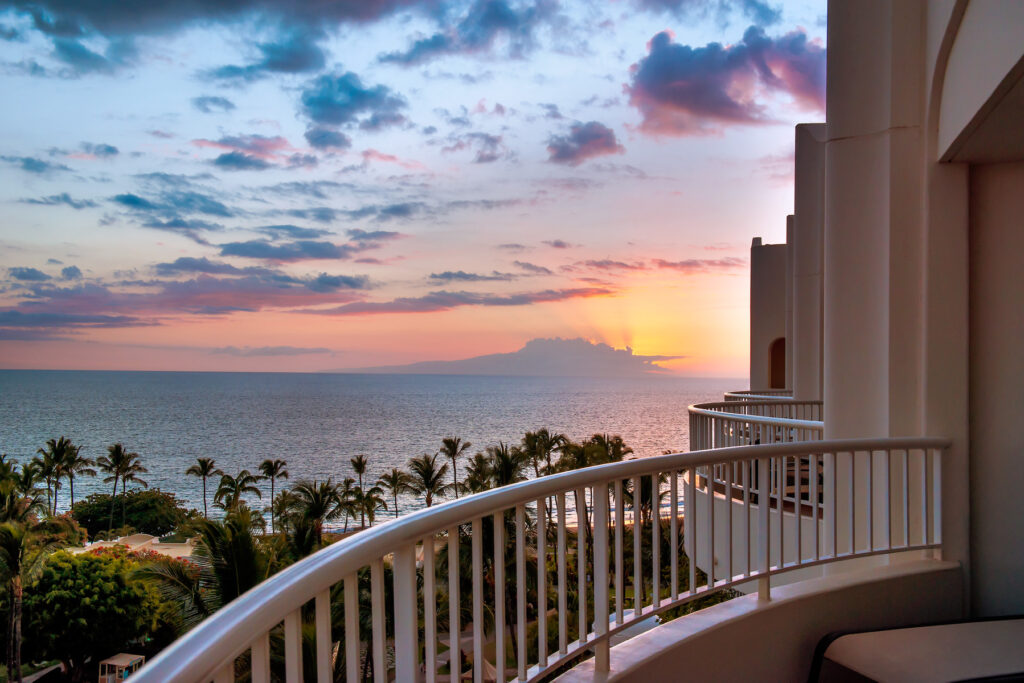 Dinner and a Movie
There's something wonderfully decadent about ordering room service, turning on a movie, propping up your pillows and staying in for the evening at a resort, especially at the Fairmont Kea Lani. Our room service menu caters to your every desire, from a perfectly prepared, top-quality burger and milkshake to Champagne and strawberries. Whether you desire to eat on your private lanai overlooking the ocean, in your spacious living room, or between our crisp, white sheets, "staying home" has never been so enjoyable—and there's no cleanup!