Community
Mālama ʻOhana (Taking Care of our Family)
In Hawaiian, 'ohana means family. In the Hawaiian way, family means more than just your immediate family. 'Ohana extends to all of your relatives by blood and by marriage…but greater than that, 'ohana can extend and expand outwards into your neighborhood, your community, your friends, your place of work, your island. 'Ohana is the family you choose. 'Ohana is the family you are given. And in Hawaiian culture there is a kuleana, a responsibility and privilege, to mālama, look out and provide care for, your 'ohana. There is an 'olelo no'eau (wise proverb) in Hawaiian that says:
'Ike aku, 'ike mai, kōkua aku, kōkua mai;
Pela iho la ka nohona 'ohana.
~
Recognize and be recognized, help and be helped; Such is family life.
Living on this island comes with the kuleana of being a part of the Maui 'ohana. Living here, one could say even visiting here, unites oneself into the belief that we are all connected. That we are more alike than different. That we have more than the responsibility, but the privilege to help and be of service to others. This is a core belief of the Fairmont Kea Lani 'ohana. The privilege of living on this island paradise in the middle of the Pacific must be repaid through the privilege of serving, providing for, and lifting up, those around us.
In Hawaiian culture, 'ohana are separated by generation. Keiki is our word for children. Makua is our word for the parent's generation, although in modern Hawaii you will hear keiki call out to anyone in their parents' generation as Aunty or Uncle, an honorific title, a sign of respect. The elders, or the grandparents' generation, are called kupuna. In ancient times, the makua would be working during the day…farming and fishing, providing for and protecting everyone else. The keiki would be left to learn from the kupuna, thereby gaining the knowledge and wisdom of the elder generation and ensuring that the stories and traditions of the people were carried on.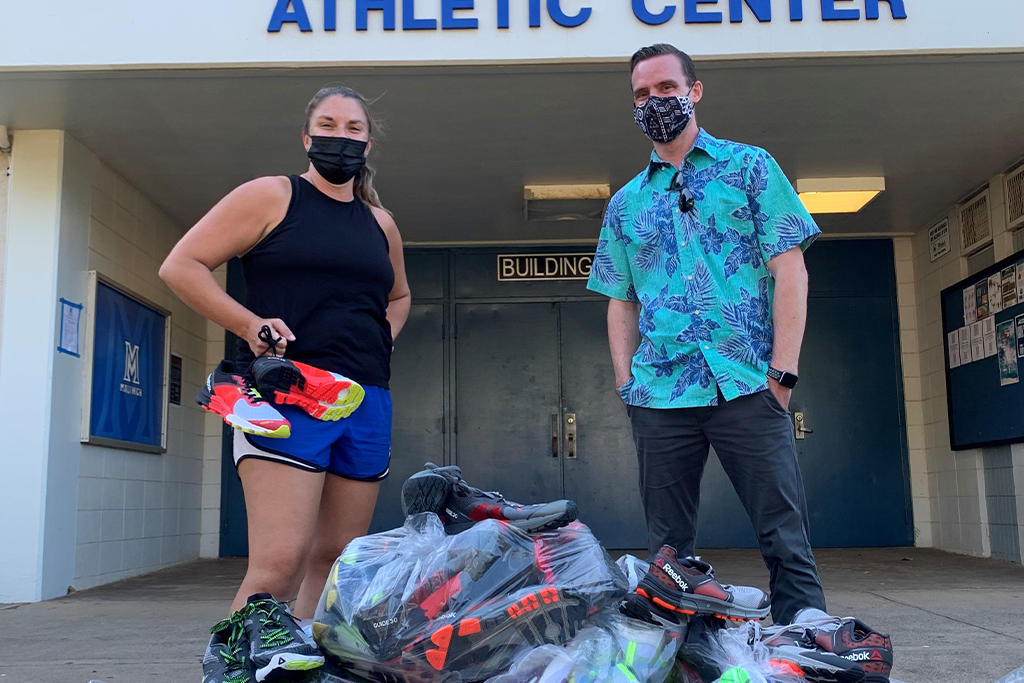 In this way, our Kuleana Commitment to Mālama 'Ohana is to care for the keiki and kupuna of this island. Each year the Fairmont Kea Lani cares for our island community through our ongoing support of an evolving list of more than 50 non-profit organizations, through fundraising campaigns and donations of goods and services. We mālama our keiki through numerous efforts, from providing nutritious meals and school essentials to holiday drives to ensure every child receives a gift under the tree. Knowing the connection between Maui's youth and their love of this beautiful island home, we work diligently to provide students with educational opportunities and help connect them with fruitful careers here at home. For that reason, and because we know Maui cultivates amazing talent, Fairmont Kea Lani has completed over 20+ years of fundraising for culinary education and in 2014, launched the Tylun Pang Aspiring Chef annual scholarship that provides work experience and mentorship for culinary students. We also bring in students from UH Maui College and have them shadow our leaders to help them prepare for the workplace, with mock interviews and other career-training support initiatives.
And, despite our greatest efforts, there are still those without permanent housing here on Maui. We work tirelessly to provide support to the houseless in our community in a variety of ways. Executive Chef Pang and our culinary team prepare monthly shelter dinners and our remarkable Kea Lani 'ohana donate their time to serve these meals. Additionally, Fairmont Kea Lani gives a second life to hotel items by donating retired furniture, linens, and other housekeeping items to the shelter to help those in need.
It is not just our neighbors and extended Maui 'ohana we feel we have the kuleana to help. We also seek and find ways to help our own. At Fairmont, we refer to those who work on our team as Heartists…our colleagues, teammates, our coworkers. Throughout the eight-month closure of the hotel due to the pandemic, Fairmont Kea Lani provided farm boxes filled with local produce and proteins to each colleague during hotel closure and reopening. These boxes benefitted colleagues and their families as well as supported local farmers and purveyors. In addition, we were able to keep over 500 Heartists on full insurance benefits while the resort was non-operable during the pandemic. Upon reopening, Fairmont Kea Lani hosted recurring vaccine clinics for our colleagues. The resort provided recognition of our local heroes which included our Heartist 'ohana so our larger Maui community could celebrate their contributions in this unprecedented time.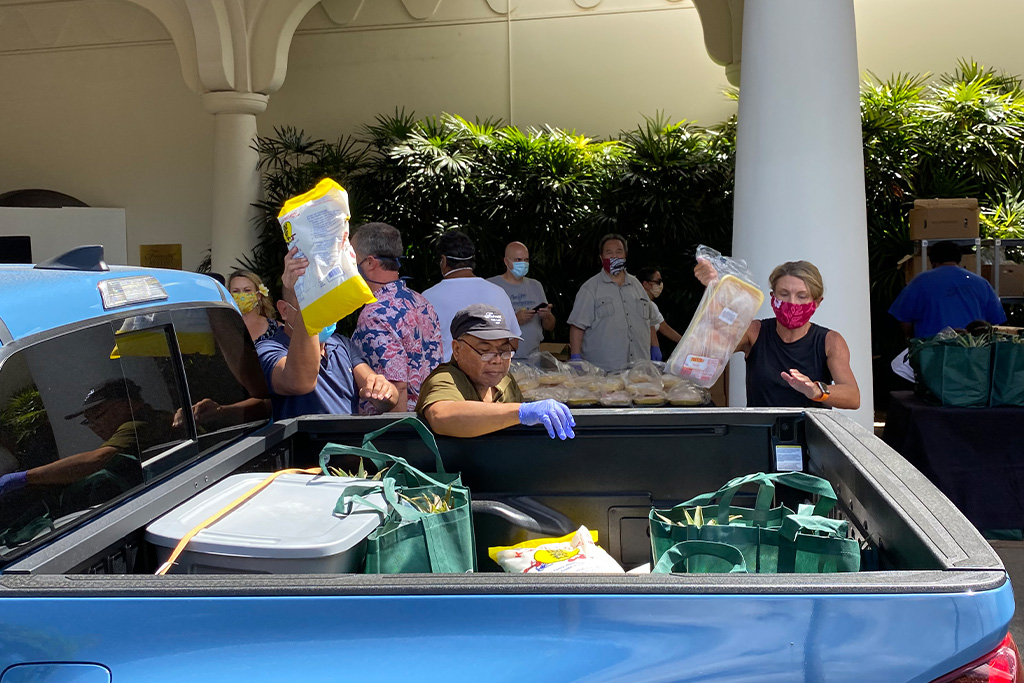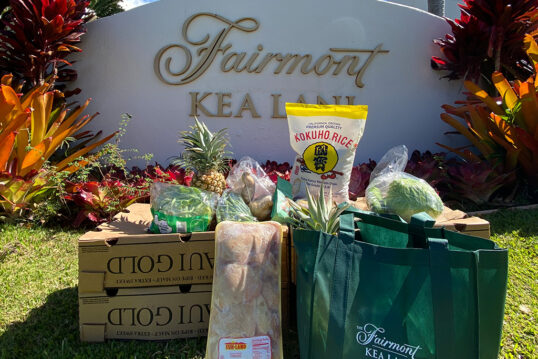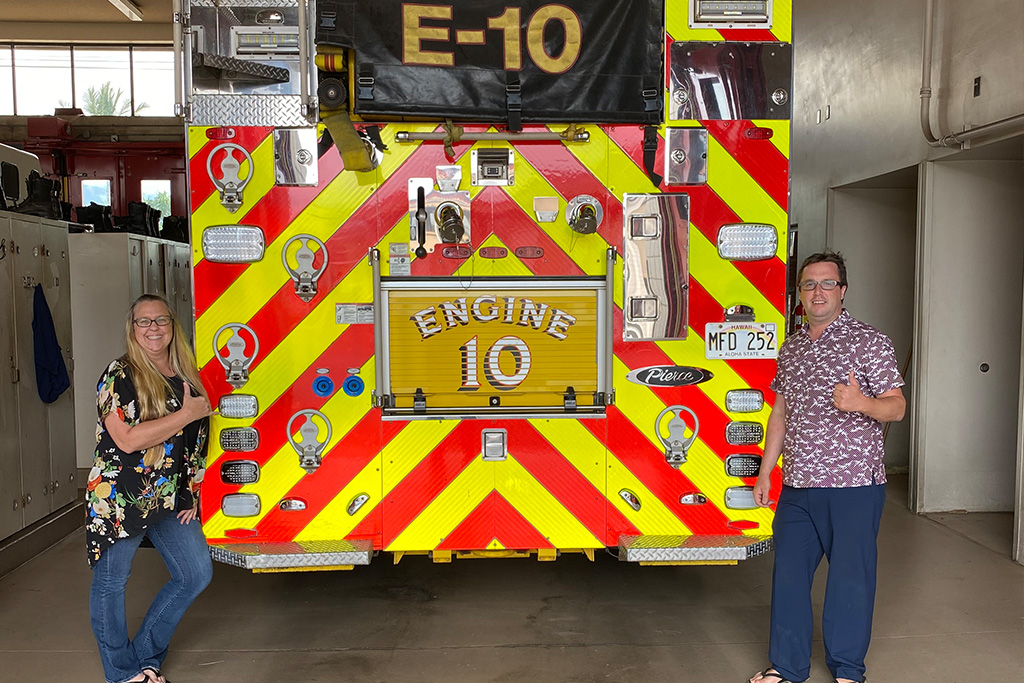 The word 'ohana means family but it is also a value and a call to action. This value of 'ohana can be expressed through love, empathy and compassion, togetherness and offering help, listening and responding in kind. The call to action we express through small and large acts of service to our community, with our Heartists, and with our guests. And, in turn, we hope that the offering is reciprocal and that our Heartists and guests will carry that feeling with them returning home, spreading it within their 'ohana and their community, whether across the island or across the Pacific Ocean.
The root of the Hawaiian word 'ohana comes from the word 'oha, the little shoots that spawn from the main, central stalk of taro. In a taro patch these 'oha, this new life, crowds around its parent stalk, gaining nutrients and shade from the larger leaves that shelter it. In time, the mahi'ai, the Hawaiian farmer, comes to harvest the mature taro, separating the young 'oha and planting those numerous new shoots thus filling a new taro patch and providing food for many more families. In the same way, the original stalk of taro tries to provide shade, protection, and nutrients to those around it, we at Fairmont Kea Lani realize our kuleana to do the same for those in our community around us. In that way, our 'ohana can grow, be supported, and give support to many more keiki, kupuna, and 'ohana in turn.